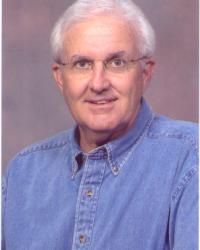 In 1989, Jim Binney founded L.E.A.D. Ministries (Leadership Enrichment And Development) housed in South Carolina. The program has ministered to over 1,000 Christian leaders and wives who have come for the week long program of counseling and renewal.
He enjoys a widespread ministry of conference speaking and conducts seminars across the country. He has taught hundreds of pastors in Biblical counseling in a seminar format and enjoys an active teaching role as adjuct professor of Biblical counseling in various Christian colleges at home and abroad.
Jim Binney
The Battle is the Lord's
The Biblical Path For Lasting Change
The Cup of Christ
God is Able
How Do I Forgive?
How to Be a Leader in Your Home
How to Overcome Discouragement
Idols of the Heart
The Indwelling of Christ
Is Your God too Small?
Lasting Change
The Ministry of Marriage
Our Forgotten Enemy
Satan's Defeated Power
Prayer of Desperation
A Spiritual Call
What is a Christian?