MPA UPDATE!
A VIRTUAL option has been added for the Advance!
See below for more details.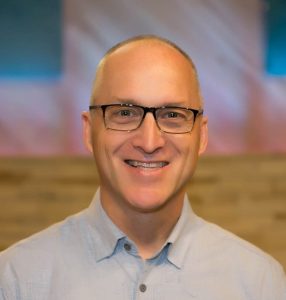 Cary Schmidt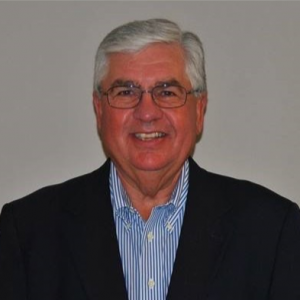 Ron Lynch
Location:
Lakeside Baptist Church
447 Dalewood Ave
Salem, VA 24153
When we reach the maximum capacity at Lakeside, we have secured other venues for additional in-person events. Where you are assigned to attend is based on capacity levels. This will be handled on a first-come, first-served basis.
REVITALIZE!
Do you feel the need of a fresh touch from God?
Are you hungry for personal revival?
Are you longing for revitalization in your inner man?
The Psalmist said, "I shall be anointed with fresh oil" (Ps. 92:10). Freshness, anointing, and passion for God provide the energy for effective prayer.
"Revitalize" means to restore vigor, or to bring back to life. Nothing compares with the life-giving presence of God. The Bible says, "Times of refreshing shall come from the presence of the Lord" (Acts 3:19). When God fills the atmosphere, there is LIFE in the air!
As individuals we all need seasons of recharging, refreshing, renewing, restoring, and reviving. And personal encounters with the living Christ are the source for all true revitalization. The Prayer Advances are designed as an OASIS for the soul.
Come with a hungry heart and expect to be filled! Plan now to attend REVITALIZE!!
Yours For a REVITALIZED Life,
Harold Vaughan
About the Advance
Every Advance features heart-directed preaching, heart-felt congregational worship, and heart-to-heart fellowship. We have no axes to grind and no agendas to promote. Our singular purpose is a spiritual encounter with the living Christ.
VIRTUAL MEN'S PRAYER ADVANCE
We are pleased to announce the expansion of the Men's Prayer Advance into the virtual realm! In spite of limitations and restrictions on in-person events, there is no reason to not to join with us for 2021 Men's Prayer Advance either in-person or virtually. We will conduct the in-person event as planned but now you have a second option.
Virtual packages allow anyone with an internet enabled device to participate in this year's Men's Prayer Advance. Link[s] for the virtual Advance will be distributed in January 2021 prior to the Advance. This is the perfect solution for those who are hesitant to travel, unable to attend in-person due to health limitations or in quarantine situations.
Details:
Individuals and churches alike can join in for the Advance experience from anywhere. Congregations can sign up for the Live Event and stream in it their sanctuaries to increase the experience and time together for prayer and fellowship. Registration is required to participate in the Simulcast. This Advance will NOT be livestreamed on Facebook.
Churches choosing to participate in the Men's Prayer Advance Simulcast need to have high speed internet access in addition to their auditorium A/V setup. Please follow the honor code and register for the tier that best applies to your situation. You will be asked to submit a complete list of all attendees for our records. An Excel spreadsheet will be sent with your confirmation for you to complete and submit after the Advance. We recommend that you follow applicable guidelines and recommendations for gatherings safety during this pandemic.
CLICK HERE for pricing details and to register for the MPA Virtual Advance.
CLICK HERE to register for the In-Person Advance.
NOTE: The Advance will not be livestreamed on Facebook. you must register for one of the options above in order to watch virtually.
Covid19 and FACEMASKS
In order to honor the Lakeside facility who has so graciously offered to host our event and fellow attendees, please read our policy concerning masks and social distancing: A face mask is required when you enter and exit the church facility, and in all common areas such as the lobby, book room, aisle ways, and anywhere where distancing cannot be maintained. Once you are seated, we ask that you use your own discretion about whether you should continue to wear your mask. All groups must sit together and maintain a six foot distance from other groups. It is not necessary to maintain this distance within groups. Mark your spot and sit in the same seats for the entire Advance. There will also be a section specifically marked for those who wish to wear a mask while seated. Masks will be required in this section at all times and distancing will be maximized. Thanks for respecting the views of your fellow attendees and where they stand in these matters.
Everyone Must Register!
Everyone attending the In-Person or Virtual sessions MUST register to attend. The registration price is the same regardless of how many sessions you attend. If you are attending the In-Person event, you will be given a name tag when you check-in which you MUST wear to gain entrance to all sessions. Our online registration form will be active until 3PM on Wednesday, January 27. Last minute attendees should make every effort to register by that time. No unregistered "walk-ins" will be given access to the sessions.
Meals
There are no onsite meals being offered this year. There are many restaurants nearby.
Special Sessions on Church Revitalization
This Men's Advance will feature optional sessions each day for pastors dedicated to CHURCH REVITALIZATION. Learn the powerful and practical steps to revitalize a church from Pastor Dan Hawtree, Pastor Joe Shakour and Pastor Cary Schmidt. These men have seen declining churches transformed into life-giving fellowships.
Additional Resources and Important Links
Tentative Schedule
(subject to change - see the Advance schedule given at check-in for actual times)
Thursday – 10am – 1:30pm – check-in
Thursday – 12:00pm – 12:45pm - Optional Church Revitalization Session
Thursday – 1:30pm – 5:00pm – Sessions
Thursday – 5:00pm – 7:00pm – Dinner (on your own)
Thursday – 7:00pm – Session
Friday – 7:45am – 8:30am - Optional Church Revitalization Session
Friday – 9:00am – 12pm – Sessions
Friday – 12:00pm – 1:00pm – Lunch (on your own)
Friday – 2:00pm – 5:00pm - Sessions
Friday – 5:00pm – 7:00pm – Dinner (on your own)
Friday – 7:00pm – Session
Saturday – 8:00am – 8:45am - Optional Church Revitalization Session
Saturday – 9:00am – 11:30am – Sessions
Testimonies
WOW! What an incredible day yesterday! My newest son-in-law and one of the men from our Church – all of us were powerfully convicted, challenged, and moved yesterday!
Thanks be to God for His indescribable gifts given to us through Jesus Christ our Lord! Gifts clearly displayed at the Advance for the Glory of God our Father, the praise of His Son, the testifying of the Holy Spirit and the building up of the body of Christ!
Best Advance ever for me!!! God taught me so much!!
2 saved this morning!!!
What an awesome Prayer Advance, I'm so glad nothing hindered me from being able to go this year. Your speakers were the best and I took quite a bit away from the meetings. I was truly blessed.
It was an awesome Prayer Advance! David Gibbs rings the bell every time. We were encouraged, blessed, rebuked, reproved and challenged. Thanks for being available to God!
Along with my Pastor I just attended my first Advance....Soul Shaking!!! for sure. 750 strong Christian men praising and glorifying our God whose presence abounded throughout. If a man didn't  leave lifted, renewed, informed and carrying a desire to be more engaged....my Brother, you need to be checked for a pulse.
The Advance has been such a help to our men. God has clearly spoken to all our hearts, and helped both of the men that came with me. The spiritual growth in the past 40 hours has been visible.
Looking forward to what the Lord has in store for us at the 2020 Advance as we again meet to praise and glorify him.