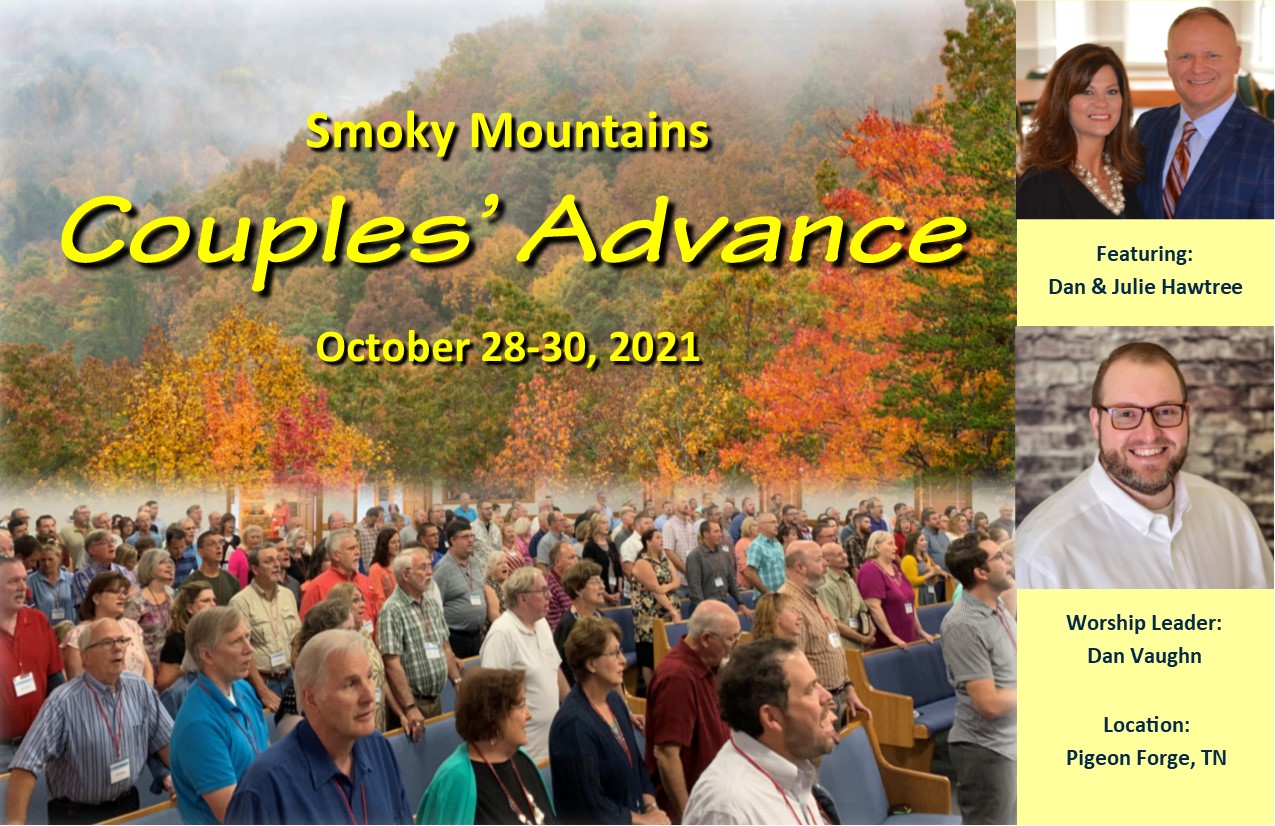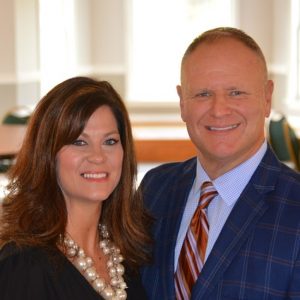 Dan & Julie Hawtree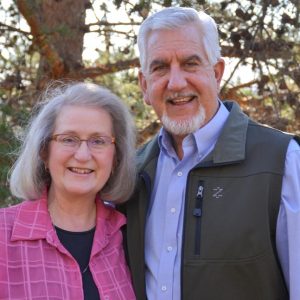 Harold & Debbie Vaughan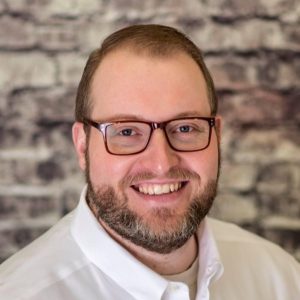 Dan Vaughn - Worship Leader
Location
Calvary Chapel
1030 Charlotte's Court
Pigeon Forge, TN 37863
COUPLES' ADVANCE
It's time to get out of the house and head to Pigeon Forge for the Couples' Advance!
Marriage begins with ROMANCE, then comes the ROUTINE, and when REGRESSION happens it's time for REKINDLING. You will hear great preaching and teaching on the home. A special gender-segregated session will address husband and wife issues.
The Advance begins Friday, October 29, at 1:00 in the afternoon. Sessions continue through Friday night and resume Saturday morning. We trust the abbreviated time will enable many younger couples to attend.
Bonus Session. For those desiring more time to relax and enjoy the setting, we are having a Thursday night meeting also (October 28). The Bonus Session will feature special music and messages. Whether newlywed, nearly dead, or somewhere in-between; there is something for you and your spouse at this Advance!
Registration
REGISTER NOW The registration cost is $109 per couple (does not include lodging or meals). Space is limited... Reserve your space TODAY!
Lodging and Meals
You are responsible for your own accomodations and meals.
NOTE: You need to secure your room reservations as soon as possible! With the easing of Covid restrictions, room rates are increasing dramatically and availability is going down. If you have large groups coming, you might have better success with renting a cabin.
Additional Resources & Important Links
Tentative Schedule
Session times are approximate. See your Advance program (given at check-in) for actual times.
Thursday – 6 - 6:30pm – Check-in
Thursday – 6:30pm – Optional Session 1
Thursday – 8:15pm – Optional Session 2
Friday – 12:00am – 1:00pm – Check-in
Friday – 1:00pm – Session 1
Friday – 3:45pm – Session 2
Friday – 4:30 – 6:45pm – Free for Dinner
Friday – 6:45pm – Session 3
Friday – 8:15pm – Session 4
Saturday – 9:00am – Session 5
Saturday – 10:15am – Session 6
Contact Us
Christ Life Ministries, Inc.
PO Box 399 Vinton, VA 24179
Phone: 540-890-6100
Testimonials
"The Advance allowed us to refocus, reacquaint, and recharge our marriage and appreciation for one another. Learning God's plan for a happy and fruitful marriage in a place so full of the Holy Spirit was just what we needed and we are so thankful to have attended."
"Thank you so much for the couples advance! It was our first one and it was fantastic; my husband and I really enjoyed it."
"We enjoyed our first Couples Advance. We enjoyed the music, speakers, and sweet spirit of everyone we met. Thank you for both the time and effort you both put into planning this event."
"Praise The Lord! God is really working on our marriage to make it more heavenly and we would like to share that message."