CLICK HERE to download the PA brochure.

Carol Trahan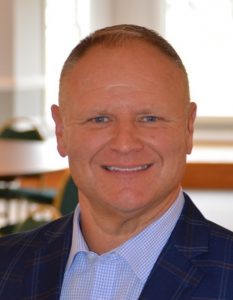 Dan Hawtree

Debbie Vaughan
Location
Shenandoah Baptist Church
6520 Williamson Rd
Roanoke, VA 24019
TOUCHING HEAVEN - CHANGING EARTH
When prayer goes up, Heaven comes down!
This is not a prayer retreat, it's a prayer advance! We're not backing up, giving up, or slowing down. If you want to move forward with God, the Advance is the place for you.
Prayer brings eternity to bear upon time. The role of prayer is to advance God's kingdom on earth. The people who touch heaven are the ones who echo back the desires that God has placed in their hearts.
Fellowship with God is life's greatest adventure. The Prayer Advance is a place where men and women touch heaven. This upward reach brings the presence and power of God into the affairs of life. When we touch heaven, God changes things on earth.
About the Advance
Every Advance features heart-directed preaching, heart-felt congregational worship, and heart-to-heart fellowship. We have no axes to grind and no agendas to promote. Our singular purpose is a spiritual encounter with the living Christ.
CHILD CARE
Child care will not be provided at the Advance. We ask that no small children or infants be brought into the Sessions. If you need to bring a small child or infant, please make arrangements for someone to come with you and care for the child in your hotel room. Thanks for your understanding.
Everyone Must Register!
Everyone attending MUST register to attend. The registration price is the same regardless of how many sessions you attend. You will be given a name tag when you check-in which you MUST wear to gain entrance to all sessions. Our online registration form will be active until 12 NOON on Wednesday, March 23rd. Last minute attendees should make every effort to register by that time. If you cannot register before 12 Noon on Wednesday, come prepared to register at the door. No unregistered "walk-ins" will be given access to the sessions.
Breakout Sessions
More details coming soon.
Additional Resources and Important Links
Tentative Schedule
(Session start times may vary slightly - refer to the schedule you receive at the event for actual session times.)
Thursday – 10:00am - 1:15pm - Check-In
Thursday – 1:30pm – 4:45pm -Sessions
Thursday – 5:00pm - 6:45pm Dinner On Your Own
Thursday – 7:00pm - Session
Friday – 9:ooam – 12:00pm – Sessions
Friday – 12:15pm – 1:45pm – Lunch On Your Own
Friday – 2:00pm – 4:45pm - Sessions
Friday – 5:00pm – 6:45pm – Dinner On Your Own
Friday – 7:00pm – Session
Saturday – 9:00am – 11:30am – Sessions
Testimonies
What an awesome time with the Lord this weekend. All I can say is... Taste and see that the Lord is Good!
I have been blessed beyond measure. I have learned how to put on the whole armor of God. Thank you!
Thanks so much for the LPA. It was a blessing, a rich time in the word, concentrated prayer and fellowship with ladies
What an amazing weekend!!! 600 ladies all worshipping together, hearing God's word, being convicted, challenged, encouraged, and refreshed!! God was really working!!!
God touched every one of our ladies! The last holdout yielded to the Lord on the way home!  She told me she was going to put up a white flag at home to remind her that she has surrendered to God's will.
My cup and saucer are still over flowing!! God was so good! Thank you again for your ministry and following the Lord's leading!!
It has been a great LPA. Last night was a glimpse of what Heaven is going to be like!
It was so amazing! I've been singing that song "The Goodness of God" ever since the LPA!  He is so good and I'm so thankful for what He is doing!