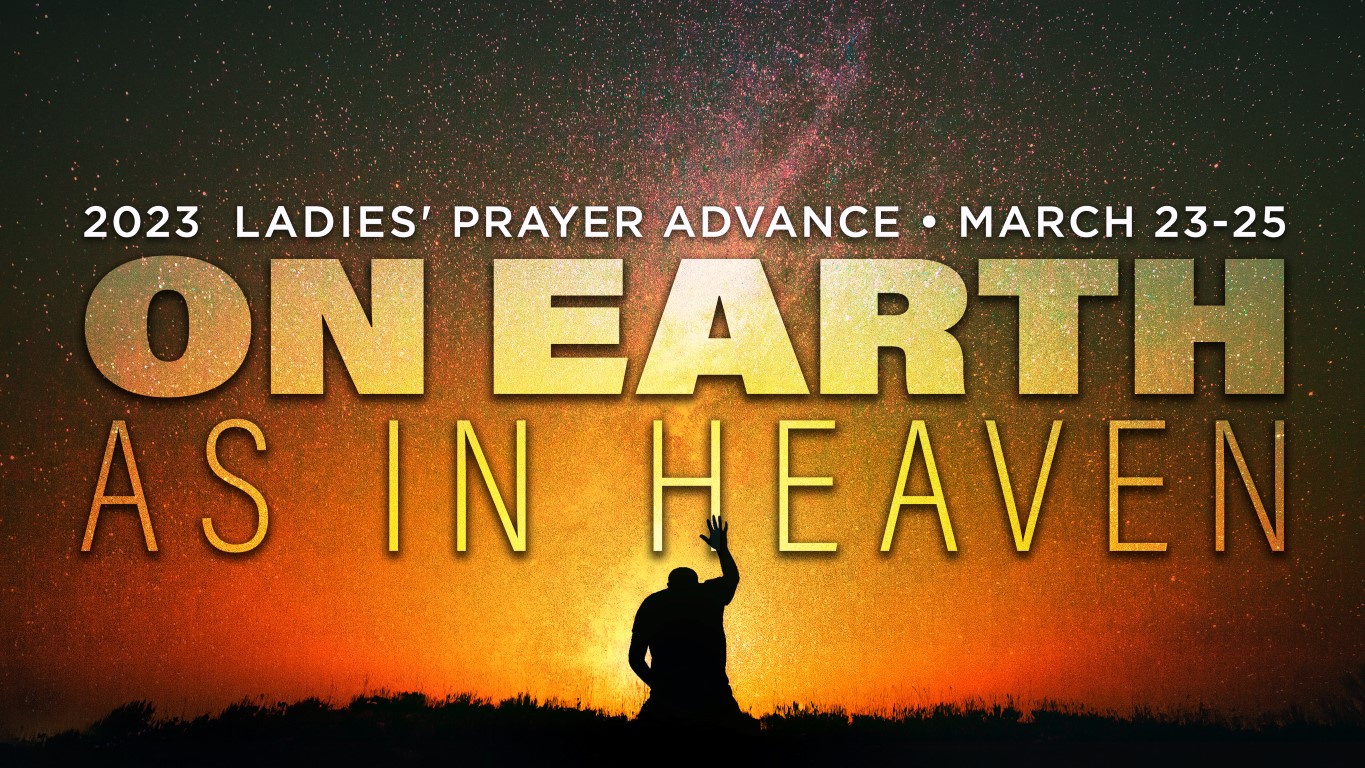 Denise Cunningham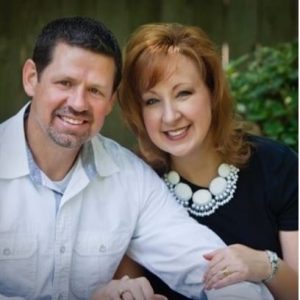 Dave & Bethlie Young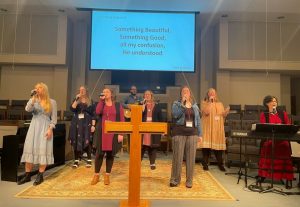 Monica Otten and Prospect Team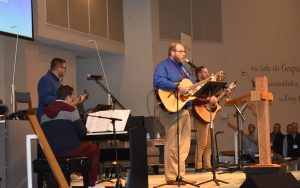 Dan Vaughn and PA Team
When is the Ladies' Prayer Advance?
Where is the Ladies' Prayer Advance?
Parkway Church On The Mountain
3645 Orange Ave NE
Roanoke, VA 24012
What is the Ladies' Prayer Advance?
Every Advance features heart-directed preaching, heart-felt congregational worship, and heart-to-heart fellowship. We have no axes to grind and no agendas to promote. Our singular purpose is a spiritual encounter with the living Christ.
This Years Theme:
"On Earth As In Heaven"
Prayer has several components, and one of them is implementing the will of God upon earth. "Thy will be done in earth, as it is in Heaven."
PRAYER DISCERNS GOD'S DESIRES
Behind this veil called time is an eternal plan. Through prayer we discover divine purposes.
PRAYER FORECASTS GOD'S DIRECTION
Spurgeon said, "Believing supplications are forecasts of the future."
PRAYER IMPLEMENTS GOD'S DECREES
Heaven works in cooperation with the prayers of God's people on earth. Prayer brings the future into the present, and brings eternity to bear upon time.
Revival, Rejuvenation, and moral Reset are God's will. Join other hungry hearts for the upcoming Prayer Advances. Our sole aim is to realize God's will—ON EARTH AS IN HEAVEN!
CHILD CARE
Child care will not be provided at the Advance. We ask that no small children or infants be brought into the Sessions. If you need to bring a small child or infant, please make arrangements for someone to come with you and care for the child in your hotel room. Thanks for your understanding.
EVERYONE MUST REGISTER!
Everyone attending MUST register to attend. You will be given a name tag when you check-in which you MUST wear to gain entrance to all sessions. Our online registration form will be active until 12 NOON on Wednesday, March 22nd. Last minute attendees should make every effort to register by that time. If you cannot register before 12 Noon on Wednesday, come prepared to register at the door. No unregistered "walk-ins" will be given access to the sessions.
BREAKOUT SESSIONS
"The Four Seasons of Life" Breakout Sessions:
20 and under - Hollie Vaughn
20s-30s - Bethlie Young
40s-50s - Denise Cunningham
60 and over - Debbie Vaughan
"Vocational ministry wives and ladies" - Denise Cunningham
Free Choice Beakout Sessions:
"In His Image"
"Purity & Pornography"
"Biblical Femininity"
"Praying for Your Family"
"Biblically Dealing With Emotions and Anxieties"
More information about other Breakout Sessions will be available closer to the Advance.
ADDITIONAL RESOURCES AND IMPORTANT LINKS
TENTATIVE SCHEDULE
(Session start times may vary slightly - refer to the schedule you receive at the event for actual session times.)
Thursday – 10:00am - 1:15pm - Check-In
Thursday – 1:30pm – 4:30pm -Sessions
Thursday – 4:30pm - 6:45pm Dinner On Your Own
Thursday – 7:00pm - Session
Friday – 8:45am – 12:00pm – Sessions
Friday – 12:00pm – 1:45pm – Lunch On Your Own
Friday – 2:00pm – 4:45pm - Sessions
Friday – 4:45pm – 6:45pm – Dinner On Your Own
Friday – 7:00pm – Session
Saturday –8:45am – 11:45am – Sessions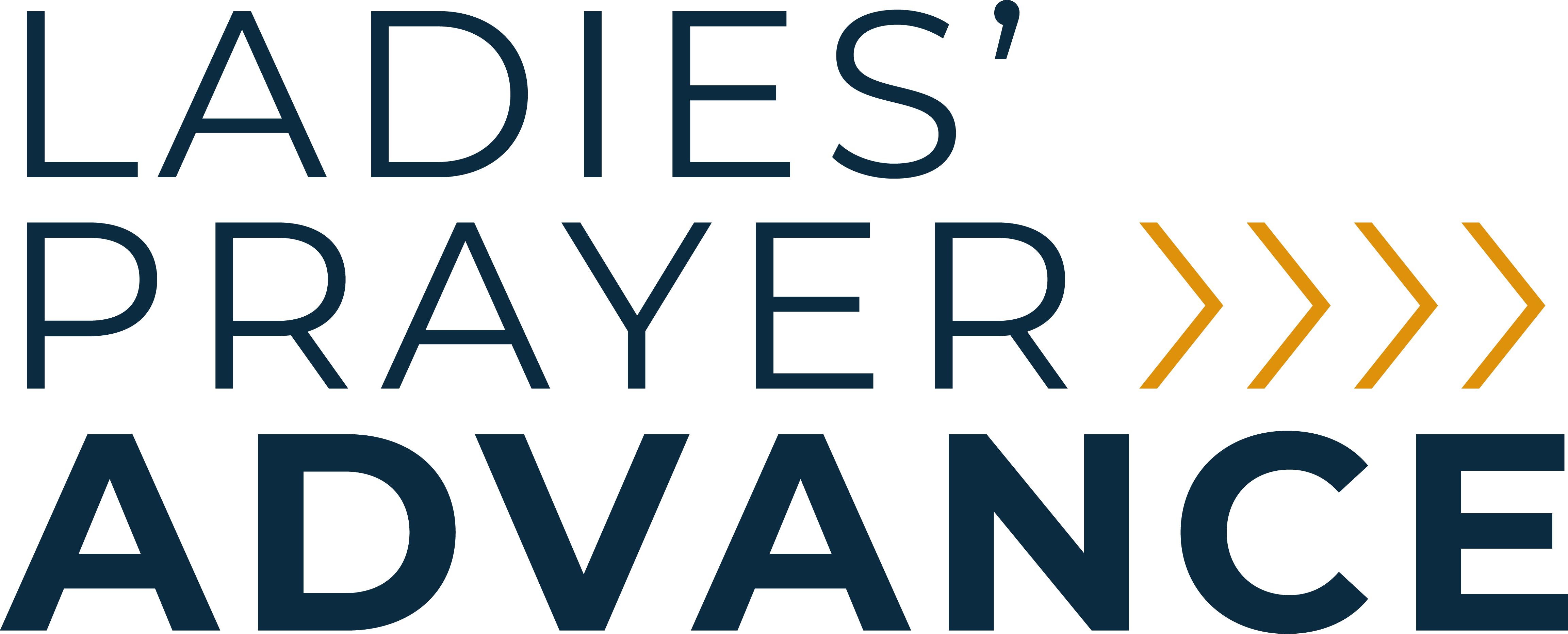 Testimonies
What an awesome time with the Lord this weekend. All I can say is... Taste and see that the Lord is Good!
I have been blessed beyond measure. I have learned how to put on the whole armor of God. Thank you!
Thanks so much for the LPA. It was a blessing, a rich time in the word, concentrated prayer and fellowship with ladies
What an amazing weekend!!! 600 ladies all worshipping together, hearing God's word, being convicted, challenged, encouraged, and refreshed!! God was really working!!!
God touched every one of our ladies! The last holdout yielded to the Lord on the way home!  She told me she was going to put up a white flag at home to remind her that she has surrendered to God's will.
My cup and saucer are still over flowing!! God was so good! Thank you again for your ministry and following the Lord's leading!!
It has been a great LPA. Last night was a glimpse of what Heaven is going to be like!
It was so amazing! I've been singing that song "The Goodness of God" ever since the LPA!  He is so good and I'm so thankful for what He is doing!