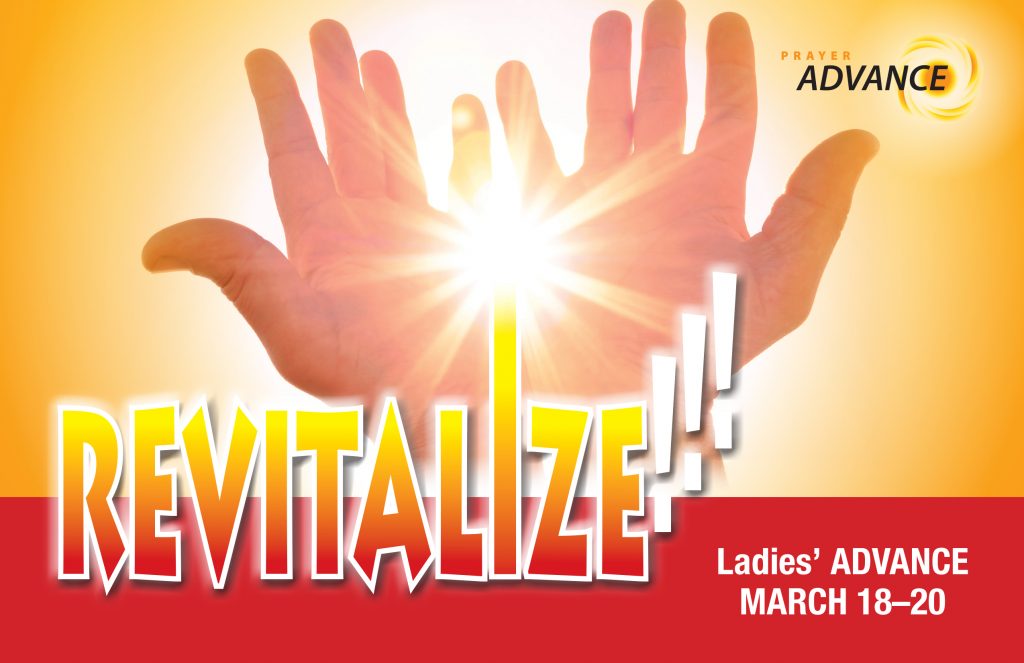 Denise Cunningham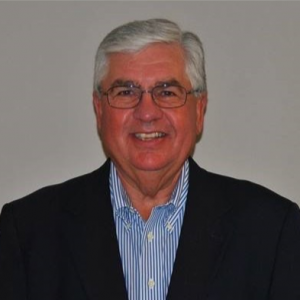 Ron Lynch
Meeting Location:
Roanoke, VA
REVITALIZE!
Do you feel the need of a fresh touch from God?
Are you hungry for personal revival?
Are you longing for revitalization in your inner man?
The Psalmist said, "I shall be anointed with fresh oil" (Ps. 92:10). Freshness, anointing, and passion for God provide the energy for effective prayer.
"Revitalize" means to restore vigor, or to bring back to life. Nothing compares with the life-giving presence of God. The Bible says, "Times of refreshing shall come from the presence of the Lord" (Acts 3:19). When God fills the atmosphere, there is LIFE in the air!
As individuals we all need seasons of recharging, refreshing, renewing, restoring, and reviving. And personal encounters with the living Christ are the source for all true revitalization. The Prayer Advances are designed as an OASIS for the soul.
Come with a hungry heart and expect to be filled! Plan now to attend REVITALIZE!!
Yours For a REVITALIZED Life,
Harold Vaughan
About the Advance
Every Advance features heart-directed preaching, heart-felt congregational worship, and heart-to-heart fellowship. We have no axes to grind and no agendas to promote. Our singular purpose is a spiritual encounter with the living Christ.
Breakout Sessions
A wide variety of relevant and practical topics will be addressed in these meetings. Also, special sessions for those in vocational ministry, ladies, and young people will be conducted.
Meals Option
We will not be offering the meals option in the 2021 Advance. There are many fine resturants in the area from which to choose.
Additional Resources and Important Links
Tentative Schedule
(Session start times may vary slightly - refer to the schedule you receive at the event for actual session times.)
Thursday – 10:00am - 1:15pm - Check-In
Thursday – 1:30pm – 4:45pm -Sessions
Thursday – 4:45pm - 6:30pm Dinner
Thursday – 6:55pm - Session
Friday – 8:45am – 12:15pm – Sessions
Friday – 12:15pm – 1:30pm – Lunch
Friday – 1:55pm – 4:45pm - Sessions
Friday – 4:45pm – 6:30pm – Dinner
Friday – 6:55pm – Session
Saturday – 8:45am – 11:30am – Sessions
Testimonies
What an awesome time with the Lord this weekend. All I can say is... Taste and see that the Lord is Good!
I have been blessed beyond measure. I have learned how to put on the whole armor of God. Thank you!
Thanks so much for the LPA. It was a blessing, a rich time in the word, concentrated prayer and fellowship with ladies
What an amazing weekend!!! 600 ladies all worshipping together, hearing God's word, being convicted, challenged, encouraged, and refreshed!! God was really working!!!
God touched every one of our ladies! The last holdout yielded to the Lord on the way home!  She told me she was going to put up a white flag at home to remind her that she has surrendered to God's will.
My cup and saucer are still over flowing!! God was so good! Thank you again for your ministry and following the Lord's leading!!
It has been a great LPA. Last night was a glimpse of what Heaven is going to be like!
It was so amazing! I've been singing that song "The Goodness of God" ever since the LPA!  He is so good and I'm so thankful for what He is doing!