Our Featured Speaker: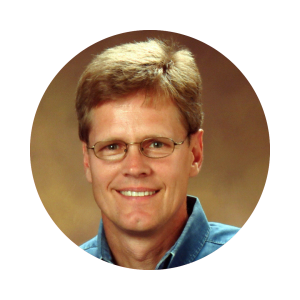 Sammy Frye
Advance M/C: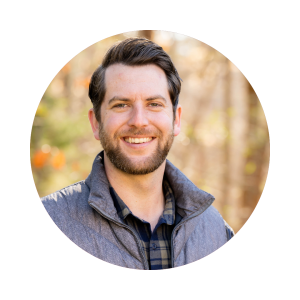 Stephen Vaughan
Worship Team: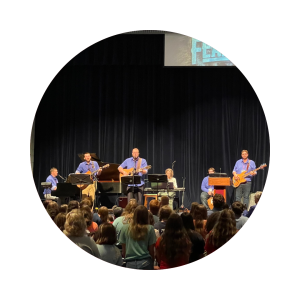 Dan Vaughn & PA Band
When is the Student Prayer Advance?
Where is the Student Prayer Advance?
Ferrum College
215 Ferrum Mountain Road
Ferrum, Virginia 24088
What is the Student Prayer Advance?
God doesn't just want you to have a decent relationship with Him, He wants you to THRIVE. He doesn't just want you to experience some growth, He wants to see "much fruit" in your life. He also wants you to live a joyful life. John 15:11 says:
"These things have I spoken unto you, that my joy might remain in you, and that your joy might be full."
God wants you to have a growing vibrant relationship with Him that fills you up with unexplainable joy. In our modern day terms that means He wants you to be successful and extraordinarily happy as you follow Him. So then how does this work? Well in this same chapter we find that the key to THRIVING is ABIDING. Our growth is only as strong as the source of power. We must learn what it means to grow through the power of God.
If you are seeking this type of relationship with Christ and wanting to learn how to increase the tools in your spiritual toolbox, then the Prayer Advance is the place for you. It is a weekend focused on spiritual development and personal discipleship for the hungry hearted disciple of Christ. You will hear practical preaching, participate in powerful worship, and engage personally in prayer. It is the perfect place to bring your youth group, college group, or children to be convicted, challenged, and exhorted in the way of Jesus. I would like to personally invite you to join us this summer for the Student Prayer Advance as we seek to THRIVE.
Who Should Attend?
Middle and High School age
This event is for all teachable young people whether they attend Christian school, home school, or public school. Mature 12 year-olds may attend, preferably with at least one parent. Younger students without parents are required to have a designated overseer from their group for the entire Advance.
College-age
Any young person 18 and older can attend, whether they attend college or not. Far too many young people flounder, rather than pursue their God-given destiny. We divide the middle and high schoolers from the College-age during the breakout times and conduct separate sessions for them. It is absolutely crucial that young people discover their God-given Assignment. We will focus on assisting these young adults in discovering and fulfilling their mission.
Breakout Sessions
We will have separate breakout sessions for Middle School students, High School students, Collage-age students and leaders. Age-specific topics and key issues will be addressed. Here are some anticipated topics for this year:
There's A Difference: Biblical Manhood In An Ever-changing World
There's A Difference: Biblical Womanhood In An Ever-changing World
The Struggle Is Real: Conquering Addiction Is Possible
In His Image: Fighting Self-harm and Self Image Struggles
Fixed or Fluid: God's Plan For Gender And Sexuality
Christianity 101: Making Faith Personal (College Students)
Discipleship Not Decisions (Leaders)
Enduring When Everything Is Falling Apart (Leaders)
And More...
*** Topics are subject to change or be added to
What Should I Expect?
You should anticipate outstanding Bible preaching on relevant topics. Also, you will experience great fellowship in an inspirational atmosphere. Designated group and prayer times are scheduled as well.
Leaders
Each group is required to bring their own leaders. At least one leader is required for every six students of each gender. That means if you bring three girls and seven guys, you will need two male leaders and one female leader. Adults and parents are encouraged to attend!
Meals
PLEASE NOTE

- We have passed the cutoff for meals on campus at the college. You can still register but you will have to go off campus on your own for meals.
The following meals are included in your registration fee (on campus or off campus)
Thursday Dinner
Friday Breakfast
Friday Lunch
Friday Dinner
Saturday Breakfast
Meals are served cafeteria style in the campus Dining Hall.
Things To Know
Click on the "Things To Know" button below for important information about preparing for the Advance.
Lodging
If you choose "On Campus" registration, you will be housed in campus dorm rooms. All rooms have A/C.
If you choose "Off Campus" registration, you are responsible to obtain your own accommodations.
Tentative Schedule
NOTE: 'This is a tentative schedule and is subject to change. See the Advance schedule given at check-in for actual session times.
| | | |
| --- | --- | --- |
| Thursday | 12:00pm | Check-in Begins |
| Thursday | 1:30-4:45pm | Sessions |
| Thursday | 4:45pm | Dinner |
| Thursday | 6:30pm | Sessions |
| Friday | 7:30am | Breakfast |
| Friday | 9:00 - 12:00pm | Sessions |
| Friday | 12:00pm | Lunch |
| Friday | 2:00 - 4:45pm | Sessions |
| Friday | 4:45pm | Dinner |
| Friday | 6:00pm | Sessions |
| Saturday | 7:30am | Breakfast |
| Saturday | 8:45 - 11:30am | Sessions |

Victory Reports
Our deep gratitude to the ministry of Prayer Advance! We received so much blessings from this event! Thank you again! To God be all the Glory!
– Elloid Gerona
Our teens gave testimonies last night… Many thought that the idol message really woke them up. Things they didn't think were that big of a problem were becoming idols and consuming their lives when they didn't do them. Plus some teens were searching for acceptance from others more than from God. I thought it was great!
Just wanted you to know one of our teens got saved last night. It was a great weekend.