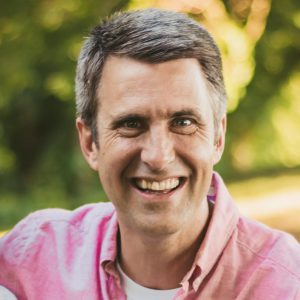 Kurt Skelly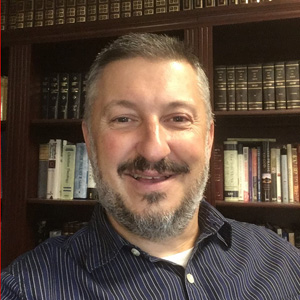 Jeff Hill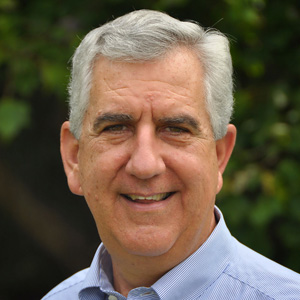 Harold Vaughan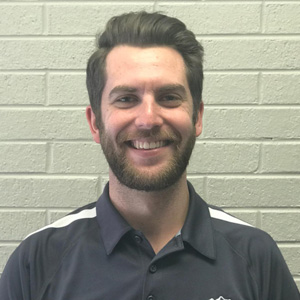 Stephen Vaughan
Dates:
July 30 - August 1, 2020
Meeting Location:
Camp Faith
321 Sugar Camp Rd
Shinnston, WV 26431
Camp Faith is located at the Saltwell Exit off I-79 just north of Bridgeport, WV (MAP). The camp is on a peaceful 10 acre tract. Their meeting, lodging and dining facilities are air conditioned.
Are you searching for more than a surface-level youth event? The Prayer Advance is all about real truth for real life. It's time to be AUTHENTIC.
Not a Camp. No roller-coasters or Amusement Parks. No smoke machines.
So what is the Student Advance? It is a straight-forward, hyper-discipleship event.
What happens at the Student Advance? Preaching, worship, praying, group time, targeted breakout sessions for middle-schoolers, high-schoolers, college-age young people, and leaders.
We have an exciting lineup of engaging speakers throughout the Advance. You will be inspired to intensify your focus on Christ and to ignite a passion for Him.
Who Should Attend?
Middle and High School age
This event is for all teachable young people whether they attend Christian school, home school, or public school. Mature 12 year-olds may attend, preferably with at least one parent. Younger students without parents are required to have a designated overseer from their group for the entire Advance.
College-age
Any young person 18 and older can attend, whether they attend college or not. Far too many young people flounder, rather than pursue their God-given destiny. We divide the middle and high schoolers from the College-age during the breakout times and conduct separate sessions for them. It is absolutely crucial that young people discover their Assignment. We will focus on assisting these "soldiers" in discovering and fulfilling their mission.
Breakout Sessions
We hope to be able to have separate breakout sessions for Middle School students, High School students, Collage-age students and leaders. Age-specific topics and hot-button issues will be addressed. Due to the current restrictions due to Covid19, space available and attendance, our breakout session plans may be altered.
What Should I Expect?
You should anticipate outstanding Bible preaching on relevant topics. Also, you will experience great fellowship in an inspirational atmosphere. Designated group and prayer times are scheduled as well.
Leaders
Each group is required to bring their own leaders. At least one leader is required for every six students. Adults and parents are encouraged to attend!
Meals
Your registration cost includes all meals on campus regardless of which registration option you choose.
Things To Know
Click on the "Things To Know" button below for important information about preparing for the Advance.
Lodging
Standard – Students and leaders will be housed in the camp dormitories. The rooms are bunkroom style beds. There is one room with 44 beds for the girls and one room with 40 beds for the guys. The rooms are air conditioned. You are required to furnish you own pillows and sheets (or sleeping bags to put on the beds) and towels. The beds are a mix of twin and twin XL sizes so it is probably best to bring sleeping bags for the beds. Access to the rooms is by stairs to the second floor. Plastic barriers are being added to the bunks for social distancing. The beds are first come, first serve. When all the beds have all been taken, you will need to obtain lodging at a local hotel.
Off Campus - If you choose "Off Campus" registration, you will be responsible for obtaining your own lodging. We have a block of rooms at the Comfort Suites Bridgeport-Clarksburg, 285 White Oaks Blvd, Bridgeport, WV 29330. The hotel is 3.5 miles from the camp. The cost for the rooms is $80+ tax per room per night. Up to 6 people can stay in each room. There should be a leader for each room. Leaders are responsible for transportation to and from the camp. You can call 304-933-3390 to reserve your room. Ask for the "Christ Life Ministries" room rate. You must make your reservations by July 10th in order to be guaranteed this rate. There are other hotels in Bridgeport-Clarksburg area near the camp that you can research on the internet if you would like. You can call us at 540-890-6100 if you have problems making your reservations.
Off Campus - if you are unable to secure rooms at the Comfort Suites, here are some other hotels close to the camp you can check.

Hawthorn Suites - 304-848-8700 - ask for Wendy
Courtyard by Marriott - 304-842-0444 / 304-669-2339 manager Dee
Microtel Inn and Suites - 304-808-2000, option 2 Sarah
Tentative Schedule
(see the Advance schedule given at check-in for actual times)
Thursday
12 Noon Check-in Begins
1:30 PM Opening Sessions
5:00 PM Dinner
7:00 PM General Session
Friday
7:30 AM Breakfast
9:00 AM General Sessions
12:15 PM Lunch
2:00 PM General Sessions
5:00 PM Dinner
7:00 PM General Session
Saturday
7:30 AM Breakfast
8:45 AM General Sessions
Victory Reports
Our deep gratitude to the ministry of Prayer Advance! We received so much blessings from this event! Thank you again! To God be all the Glory!
– Elloid Gerona
Our teens gave testimonies last night… Many thought that the idol message really woke them up. Things they didn't think were that big of a problem were becoming idols and consuming their lives when they didn't do them. Plus some teens were searching for acceptance from others more than from God. I thought it was great!
Just wanted you to know one of our teens got saved last night. It was a great weekend.