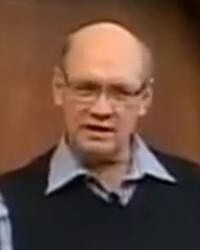 Gerhard du Toit, born in South Africa, has a deep burden to see a revival of praying men. Like Jeremiah, his heart burns for an elevated standard of godliness in our day.
He is a coveted speaker in church-based conferences and crusades. His intense preaching style greatly inspires and moves the hearts of those who hear him preach.
Brother du Toit lives in British Columbia with his wife Janice and their daughter Monica.