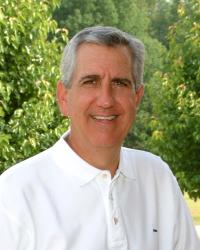 Harold is an evangelist who is involved in a full-time revival ministry across America, having already ministered in forty-seven states as well as in numerous foreign countries. Revival in individual lives and the corporate life of the church is the dominant burden of his heart.
Great hunger is stirred in the hearts of believers as Harold dynamically shares keen insights from the Scripture concerning the abundant life in Christ. His ministry is characterized by intense and searching preaching.
Harold is the founder of Christ Life Ministries, Inc. C.L.M. sponsors Prayer Advances for Men, Ladies, Students, and Couples. C.L.M. also publishes books and tracts.
Keeping Your Heart – Harold Vaughan - MPA 2023
The Fear Of God - Harold Vaughan - MPA 2022
How To Have A Happy Home - CA 2021
Man Talk - Men's Session - CA 2021
The Model Prayer – SPA 2021
Offended with Jesus? – LPA 2021
Presumptuous Sins – MPA 2021
Running to Win – Couples Advance 2020
Fret Not – LPA 2020
Ambitious Praying
The Fear Of Man - MPA 2020
Warming at the Enemy's Fire - MPA 2019
Second Touch
The Ministry of Refreshment
The Assignment
"SHUT THE DOOR" (Concentration in Prayer) - MPA 2017
Renew A Right Spirit
The Keys to God-Sent Revival
Revival in the Home
Forgiveness: Releasing the Debt
Spiritual Heart Disease
Calling on God
Roadblock to Revival
Proper Perspective in Prayer
Holy Anger...The Missing Key to Repentance
The Missing Person in Prayer
The Greatest Deception
Prelude To Ichabod
Prayer: Honesty with God
Gideon: A Man God Uses
Gone with the Wind
The Most Popular Sin
Spiritual Leadership in the Home
When a Man Meets God
Your God-Given Vision
The Ministry of Encouragement
The Fear of God
Proper Motive in Prayer
Covenants of a Godly Man